Welcome to the website for Beaverworks Canada and the Super Arrow Program. We have made the decision to slim down the content on our website and effectively Go Dark for the time being and focus on the development of our core infrastructure and financing.  The Super Arrow is derived from asking the question of where would have Avro taken the design of the Arrow if they were not shut down. The Super Arrow IS an Arrow and we are exceedingly proud of our work, the development and her spirit that reflects the values of all Canadians. Our path is the unorthodox one, yet one in which we retain absolute security over our work. No information will be disclosed pertaining to any details regarding the Super Arrow Program…other than she is making very nice progress.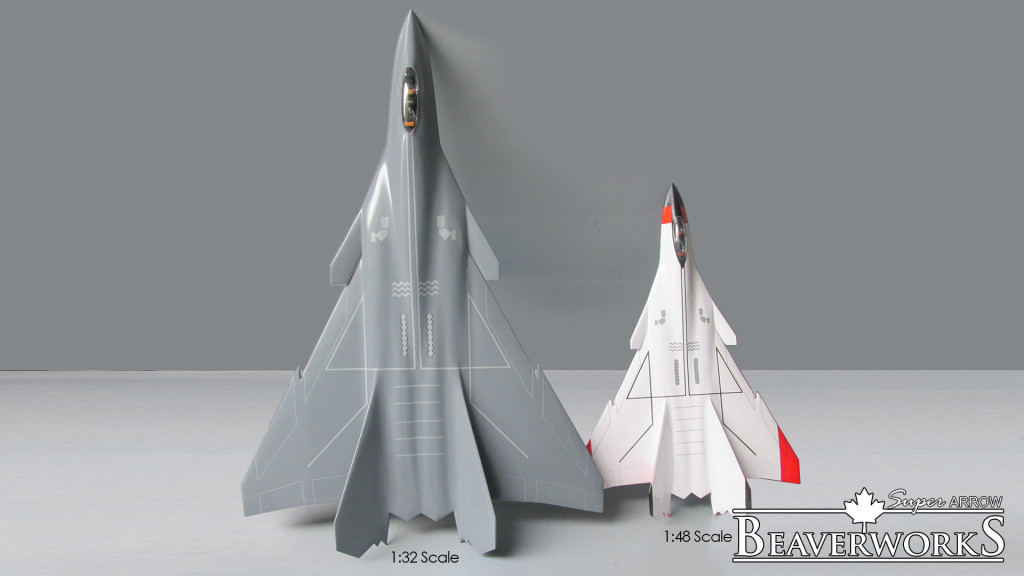 If you have any questions or comments, please feel free to contact us. If you are interested in purchasing a model, we have certain conditions.
1. We want to know about you, who you are, why you want one, what your occupation is, who you want to show it to and why?
2. The model does not leave Canadian soil.
Once cleared, each 1:48 scale is $750.00 CAD + $50.00 shipping/handling + GST.
Total: $840.00 CAD
1:32 scale is $1300.00 + $75.00 for shipping/handling + GST.
Total: $1443.75
Each model requires 6 months to make, is hand carved out of hardwood and comes with a unique serial number. Each collector may select the name and call sign of the pilot and weapons officer and they will be applied to the decals.
The images above are the models in a pre-decaled form.
If you are interested in purchasing a model, please
contact us
.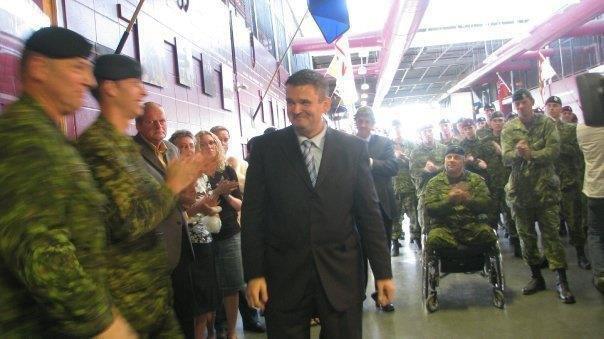 "Welcome to the website dedicated to the Super Arrow program. The Super Arrow design emerged from the core belief in our country that we can design and build our own advanced supersonic military aircraft and subsequent industries. The Arrow represented the pinnacle of Canadian aerospace and the Super Arrow follows in that tradition and aims to be the successor of that lineage of pedigree and to inspire all Canadians. Welcome to our website."
We thank everyone for taking the time to reach out and contact us in regards to our program and vision. Many things have been taking place that we will not disclose at present, however they are very exciting. When we feel the time is right to update this site with more information, we will. At present, we are focused entirely on the development of our core, high-performance digital systems for secure simulations and analysis…along with a host of other exciting things.

Please stay tuned for more updates, however for right now, we are going deeper into the Canadian shadows.

Joe Green

Beaverworks