The Super Arrow UAV
The 1:8th scale UAV airframe under development. We have been focusing on securing financing and dedicating ourselves to that task.
The UAV is a platform demonstrator to showcase a proof of concept in feasibility and a performance study. The Super Arrow Program is one of examining the potential for everything from a full scale and piloted aircraft to a clustered formation of swarms or even performing surveillance with an armed capability for interdiction. With our engineering team, we have the expertise and depth of world class experience in developing high speed, secure and robust electronics built from the ground up to ensure complete security through the chain.
The Super Arrow represents a new era in Canadian technology exploiting new methods of advanced engineering, materials design, super computational analysis and vision. Canada needs the development of technologies dedicated to defence of our airspace which employ 5th and 6th Generation vision and flexibility. Our team is methodically advancing forward and building critical relationships with key groups and leaders in Canada today. We are not at liberty to disclose anything critical, but needless to say, may this program serve to inspire all Canadians. Slowly we are advancing forward, fueled by the faith in our country that we can in fact design, build and deploy highly advanced aircraft dedicated to the defence of Canadian Airspace.
X-Plane Flight Research
Advancements are ongoing in our digital flight testing. We must admit, flying the Super Arrow is a lovely experience. We also have some other ideas in the development pipe. We are excited about the progress being made and perhaps we may disclose some of it.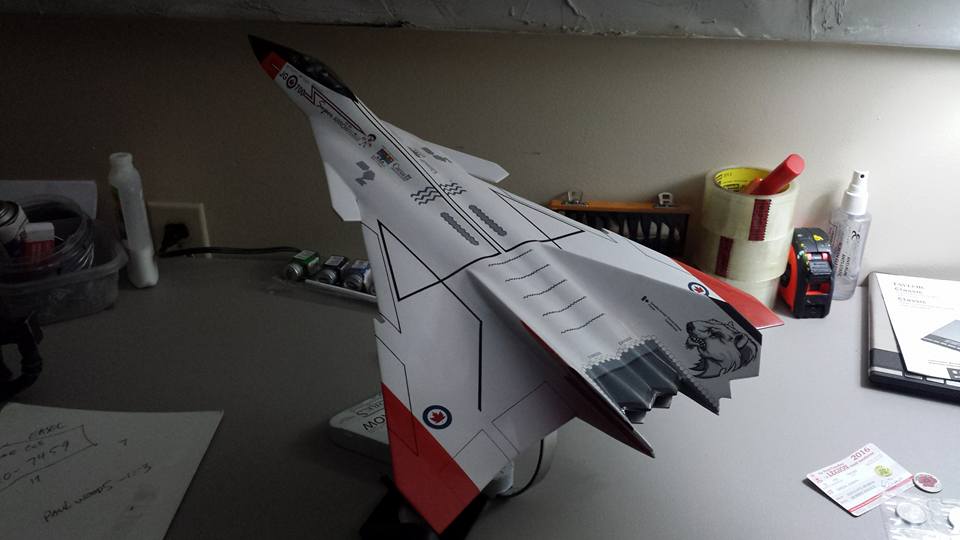 Scale Model Hand Carved Hardwood Super Arrow Models
We have been producing these hand carved models for presentation applications and these are hand carved out of hardwood. There is nothing that can compare to these hand made models in so far as quality and the warmth of the medium. These are only available for sale to Canadians located in Canada and people must pass our security standards. They take 6 months to make, but they are so worth the wait.